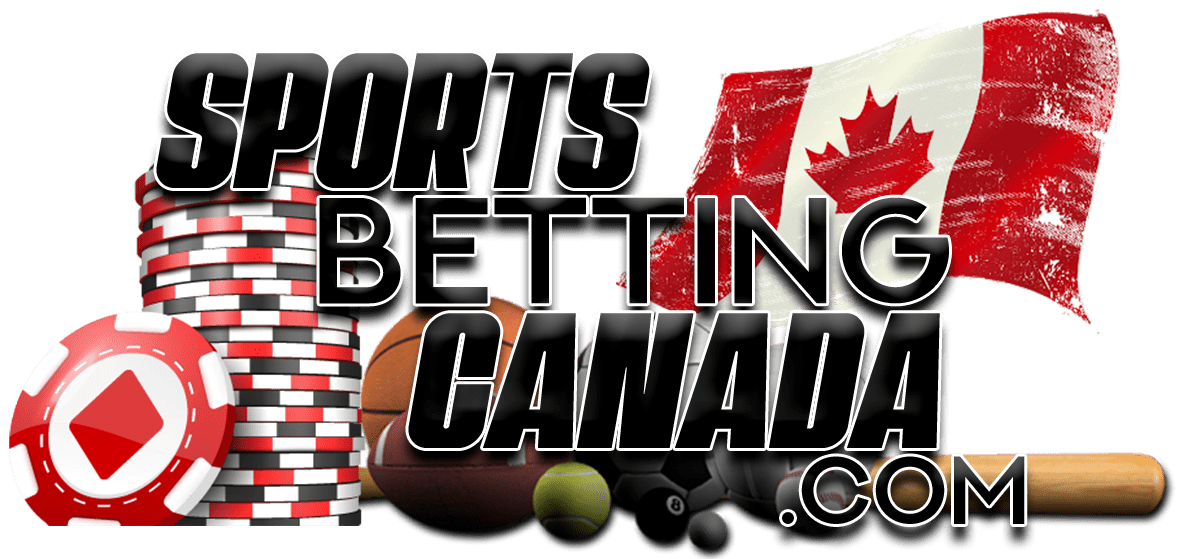 Parlay Betting Tips that Will Help You Win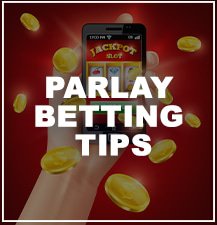 The main goal of all sports accumulator bettors is to not only win but win big. There would be no point in gambling if bettors didn't adopt that mindset. One of the most effective ways to turn a small bankroll into a massive one is to bet multiples or parlays. Some of the wealthiest sports gamblers have made their money this way.
But as with everything that can make a person rich--except for inheriting cash--it's much easier said than done. But you can do it as many accumulator bettors have proven. Parlay betting just requires dedication, hard work, and a knowledge of parlay betting tips.
Right now, you might not even have a clue about a parlay or accumulator. Maybe it sounds like an exotic word. Or you might know the basic of parlay betting tips but don't know the tips for successful parlay betting. If you spend some time reading these parlay betting tips, you'll soon become a pro. And who knows, you might soon become wealthy from leaning the parlay betting tips.
What's an Accumulator Betting?
Also called an accumulator, multi, or combo bet, is a combination of multiple bets on one betting ticket. Combining the bets reduces the odds of winning but promises a higher potential reward.
Therefore, accumulator bets are an ultra-risky, ultra-rewarding type of wager. That doesn't decrease their appeal at all as accumulators are some of the most popular wagers at licensed and regulated sportsbooks. It's difficult to win regularly, but the potential for excellent returns is the biggest enticement.
You can place an accumulator on as few games as two. Different sportsbooks have different rules, but many of them typically limit the number of games you can place on a single bet. It's generally at least 10 games before the cap takes effect, but it's wise to consult the sportsbook you're dealing with.
For your parlay or accumulator bet to win, you need to get all the bets right. If you get one bet right out of a parlay containing two bets, you lose the parlay. The same is true if you combine four bets and only get three of them right.
Accumulator bets can be challenging and fun at the same time, especially with Parlay betting tips. They might be a cool addition to your sports betting portfolio, but the risk of loss is high. As such, many long-term sports gamblers set aside a fraction of their money for bets out of Parley betting tips while using most of their money for types of bets they consider to be less risky.
Basic Tips Every New Player Should Know
As mentioned earlier, accumulator bets are difficult to win and over time can cause significant losses if you're not winning any wagers. To help you gain some sort of a head start with parlay betting tips, you need some kind of strategy going into it.
Here are some useful parlay betting tips to consider before placing any combo bets at sports betting apps.
Do Thorough Research
A winning accumulator bettor is one who's prepared. That means studying loads of parlay betting tips so you're one step ahead of the odds makers, otherwise it's quite difficult to win. Top sports accumulator bettors find a clue in the line-setting formula of the odds makers.
You gain that advantage by putting in hours of research on parlay betting tips, injury reports, matchups, and trends. A real sports gambler doesn't just shoot in the dark to win. They swerve games in which the odds makers are correct. To find those games, you must learn the parlay betting tips and take the time to know the trends and teams. If you can identify a mismatch that was missed by the odds makers, you'll make good money.
Fear Not. Aim High
Parlay betting is an amazing way to turn your small stake into something huge. Be ambitious, this isn't the time to hold back. This is the moment to find out parlay betting tips and bring together some of those bets you might otherwise be less keen to stake multiple accumulator bets on.
The small bet multiplying through to huge payout potential works to your advantage here. Double digit odds are to be expected. That's how successful accumulator bettors win a 5-unit bankroll out of a 10-1 ½-unit parlay.
Getting a large accumulator not only keeps your account balance healthy but also gives the edge over your pals for weeks. As they say, fortune favors the brave!
Don't Chase Losses
Been losing for quite a while? Well, there are a couple of reasons for that. Often, it's just rotten luck. In many cases, though, your losses are due to the fact that you aren't any good in sports betting. If it's bad luck, fear not, you'll eventually get lucky. If it's the latter, you need to begin conducting extra research on trends.
Whatever the case, never try to chase your losses if you're losing cash. Make smart accumulator bets and don't dwell on short-term misfortune. Those who put in thorough research, improving the parlay betting tips, and do everything to win will get a nice return in the long run.
Focus on Smaller Accumulators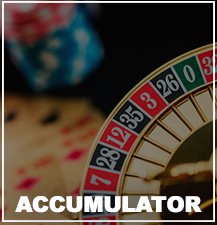 While bigger accumulators come with higher payouts, there are key benefits to placing smaller accumulator combo bets. One truth to remember from parlay betting tips, in an accumulator or parlay is that the fewer the bets, the better the odds it's got of actually winning.
Bear in mind that 2 and 3-team accumulator multibets actually offer returns nearest to real value odds and as you add accumulator bets, the sportsbook edge slowly increases. Keep an eye on possible increased betting odds offered by some sportsbooks.
Parlay Betting Tips: Diversify Your Choices
Regardless of how certain you're about a specific game, be sure not to repeat any single wager on all your accumulator and parlay bets. That way, one upset doesn't destroy all of your accumulator bets for the week. Rather, mix and match choices you're confident of across multiple accumulator bets and parlay betting tips.
If all your accumulator bets win, you win the accumulator. But if one choice fails, the damage won't be massive and other parlays will still bring earnings.
Pair a Favorite with Two Underdogs
A traditional accumulator and parlay betting tips approach is to find a strong favorite and combine that bet with a slight or moderate underdog. In this case, you'll create two separate accumulator bets. The same wager on the fancied side will be on the two cards, but it'll be paired with a different underdog.
For instance, high-flying Golden State Warriors is set to play against unfancied Dallas Mavericks. This accumulator match is a prime candidate for your favorite. Then, identify two underdogs lying in the +150-+250 range. You'll name the two underdog sides the Timberwolves and Chicago Bulls in that order.
You place a single accumulator bet with Golden State Warriors paired with Timberwolves, and another bet containing Golden State Warriors and Chicago Bull. In an ideal world od parlay betting tips, both tickets might win. But the good thing about parlay betting tips is that even if just one parlay wins, you'll still earn money in the end.
Favorite Parlay Heavy Tips
It's tricky to make any cash solely gambling on highly fancied teams. The winnings they bring often aren't worth taking the risk. Parlaying multiple highly fancied sides is one way to boost the return without drastically raising the risk of loss.
For example, if you want to gamble on a -200 topdog right away, a $100 wager would only bring a profit of $50. If you made a parlay by bringing another -200 topdog into the equation, you profit would rise to $125. Adding a third -200 topdog to the parlay would bring in $237.50. So, as you can see, the parlay betting tips can help make some good money by solely betting on fancied teams.
Correlate Your Choices
Making a correlated accumulator involves creating a ticket with two accumulator bets, with both bets being on the same match.
For instance, the Dallas Cowboys are playing the New England Patriots. After determining the likely winner, you conclude that if the Patriots win, it'll most likely be a high-scoring game. Conversely, if the Cowboys win, it's likely to be a very low-scoring affair due to their strong defense.
When playing your wager, you want your accumulator to reflect these two possible outcomes. If you go for the Cowboys, you combine that bet with the Underscore. If you fancy the Patriots to win, you pick them and the Over score.
If you can predict which side is going to win, you need to know basic parlay betting tips and what must go down for that to be a reality. Correlating your choices is simply a way to support that prediction.
Use Free Accumulator Bets
The Parlay betting tips can show you that many sportsbooks reward customers for making deposits, loyalty, regular gambling, or for betting on promotions in the shape of free accumulator bets or bonus.
The problem with free accumulator bets is that you only get the return from your free wager and not the initial stake. For instance, if you get a free bet of $10 and bet on a -110 favorite and you win, you'll only get a $9.20 payout. The free $10 bet representing your original stake isn't returned. Hardly exciting!
Parlay Betting tips for a solution? Make use of your accumulator bonus/free bets on multi bets. This way, you'll be able to try a combination of accumulator bets that deliver much more enticing final odds than an unexciting favorite.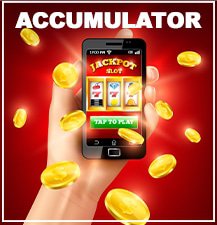 For instance, a $10 wager on an accumulator offering 9-1 odds will see you getting an $80 payout. That's the standard of $90 minus the $10 free bet stake, bringing you a profit of $80.
The Home Underdog
In the sports industry, there's a wonderful thing called homeground advantage. Teams seem to go an extra gear when they play in front of their legion of fans and families. Home cooking, stadium designs, unique weather, and the prospect of sleeping in their own home certainly motivates players. That cocky star-studded visiting side might just find themselves cornered.
This is why underdogs at home (select carefully) are often worth fancying in a combo bet. The underdog status comes with a strong odds multiplying effect. This is just what every well played accumulator needs. You can expect the underdog to be playing much higher than the 2-1 odds at home, basically at least doubling the total odds of the parlay.